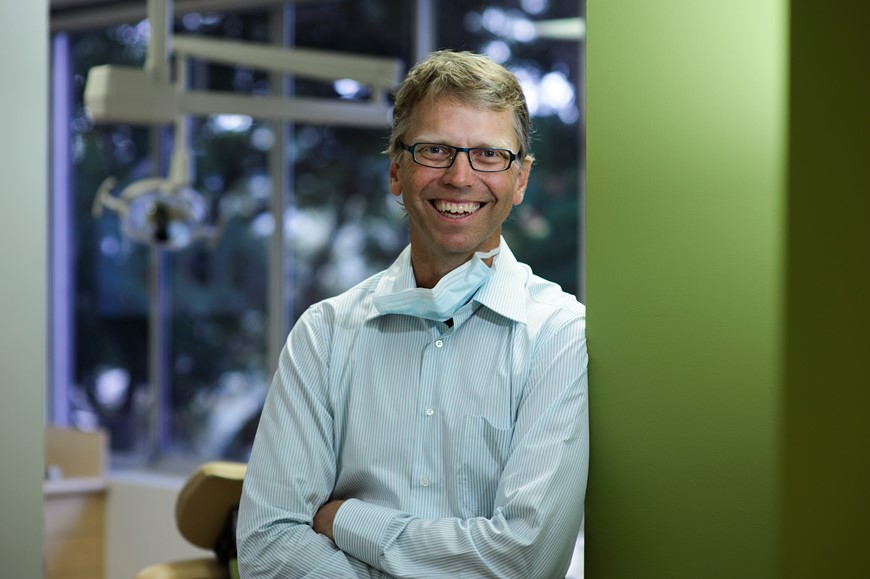 Dr. Marcus Tod
BDSC MDSC(QLD) FRACDS FADI
Marcus is a self-confessed 'dentistry nerd'. Ever since he had braces as a child in Brisbane he has been fascinated by the 'gadgetry' and now channels this passion into ensuring the best innovations in orthodontics reach his patients.
1. How long have you worked with ethos?

Nineteen years.
2. What inspired you to become an Orthodontist?

I really enjoyed going to my orthodontist in the "T&G" building on Queen Street despite having to wear the big old chunky braces and headgear! I loved how busy the office was, the friendly staff, all the strange gadgets they used, and my wonky teeth were sorted!
3. Favourite thing about working with the ethos team?

I work with approximatley forty wonderful people from diverse backgrounds, all of whom have just the right mix of energy, compassion and craziness.
4. Most inspiring ethos moment?

We have helped many people gain self – confidence but one case in particular stands out. A very shy young teenage girl with terribly awkward and pitted teeth was treated by us through our pro bono work with "Give a Smile". We enlisted the help of another specialist to compliment the orthodontic work with bleaching and veneers. The transformation in her confidence and personality was truly rewarding.
5. What can a smile say?

A beaming smile puts others at ease: it's quite contagious.
6. What do you like to do in your spare time?

Apart from being at the beck and call of my three sons' social, sporting and extra curricular needs, I raise steers on our family farm at Beechmont where there is always plenty to be done – helps toughen up my soft orthodontist hands!
7. Your favourite band?

Local: The Go Betweens    International: The Killers
8. Ultimate holiday snapshot?

A picture of our bush campsite just off the Mereenie Loop Road in the Northern Territory between Kings Canyon and Gosse Bluff. No one around for miles: just the brilliant night sky and us….and the odd inquistive dingo, camel and brumby!