So what shall I ask my health fund in preparation for Orthodontics?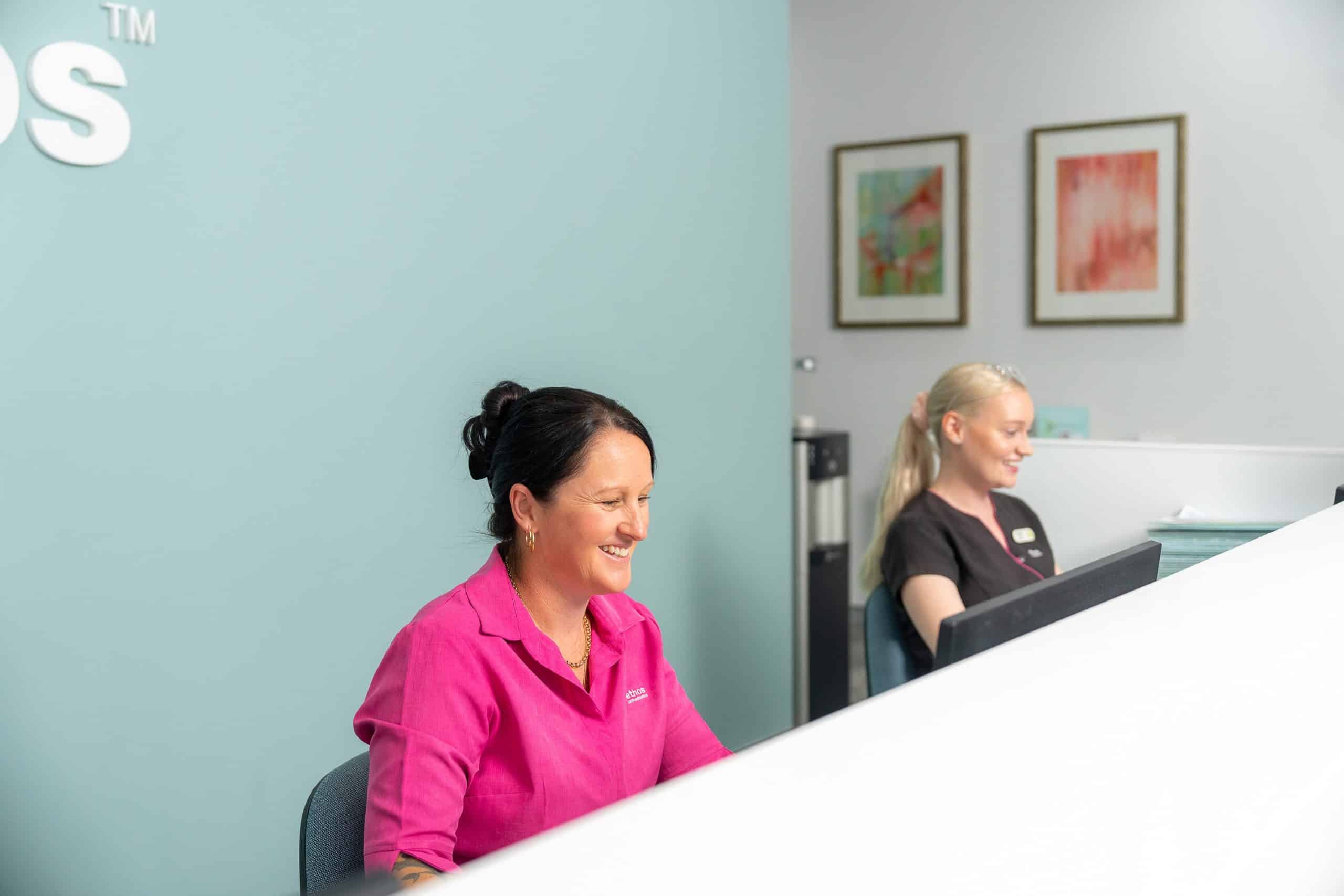 Your initial consultation fee will be $90 plus the cost of digital imaging (available at Mount Gravatt and Clayfield). Two digital images are made at a cost of $90 each.
We will then assess and diagnose your condition, and recommend a treatment plan that fits your lifestyle and your budget.
Our quotes are all-inclusive and include a retention plan and support for up to 3 years after your active treatment is complete. So no hidden surprises! Services provided by other third parties, such as general dental work, are not included.
Also, you may be eligible for discounts at ethos if:
You pay your treatment costs in full.
A member of your family has also been an ethos patient.
At ethos orthodontics, we recognise that a treatment plan is as unique as a patient's smile! For this reason, it can be tricky to estimate the cost of braces without a consultation.
There are lots of variables to consider, including treatment type, treatment length, and a patient's age, history and requirements. The important thing to remember is that orthodontic treatment is an investment – in the smile you will wear for the rest of your life, and in your self-esteem too.
Patients who are eligible for ethos lite treatment can significantly reduce both the time and the cost of full orthodontic treatment. Find out if you have a less complex case, and whether ethos lite is right for you by making an appointment today.
We want your treatment to be as easy and convenient as possible, so flexible payment options are all part of the service. With ethos, you can get the treatment you need, the smile you want and a payment schedule that suits you.
If you decide to pay upfront you can choose to pay by cash, cheque, credit card, BPAY or Eftpos and we'll happily discount your treatment.
If you're looking to spread the cost, consider our flexible payment plans that offer monthly interest-free instalments via Bpoint Direct Debit. Just tell us what works best for you.
At your consultation, you will meet with an orthodontist and treatment coordinator who will provide you with a detailed treatment plan and payment options.
Complete your treatment paper work and outline which options best suit you
Give us a call to book in to begin your journey to a beautiful smile
If you would like to update your payment details, contact our friendly accounts team or complete our online change of details form.
Change of Details Form
Health Fund Information
Sometimes, dealing with your Health Fund regarding Orthodontics can seem a little daunting or overwhelming. However, at Ethos, we are here to help you and make your experience as streamlined as possible. Therefore, we have organised some information and questions to preemptively assist you with finding out relevant information from your Health Fund that may prove valuable to your treatment.
Complete course of orthodontic treatment 36 months – Health fund requirement:
Full Banding Item No 881
Incognito Item No 881
Invisalign Item No 825
Ethos Brite Item No 119
Consultation with referral Item No 017
Consultation without referral Item No 015
OPG Item No 037
Lateral Ceph Item No 036
We have prepared some relevant questions to assist you in your enquiry.
Is my item number claimable within my health fund policy?
What is my lifetime limit for orthodontics?
Will my rebate come as a single payment or will it be refunded over a certain amount of years?
If I am refunded each year, what is my yearly limit?
Does the fund work on a calendar year, financial year or by the date I joined the fund?
Is my refund worked out as a percentage of each charge, if so what is the percentage rate?
Does my health fund require a treatment plan?
Is there any other relevant information I require to obtain health fund benefits for orthodontic treatment?