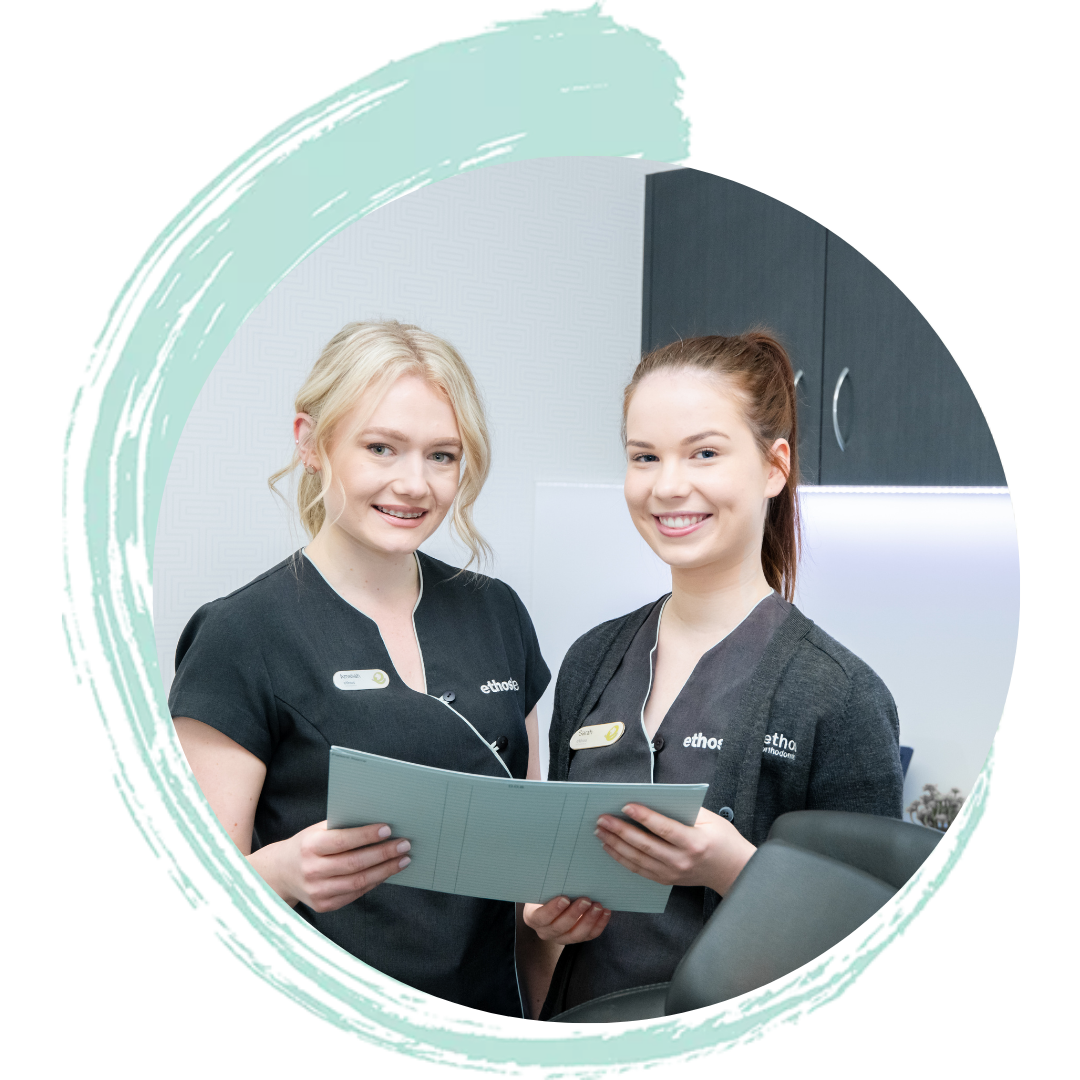 Meet Sarah, Michelle, Kellie and Sally, some of Ethos' fabulous Dental Assistants!
Not only are these girls wonderful at what they do, but dental assistants are also essential to every appointment. They play a crucial role in maintaining a smooth-running surgery and supporting our orthodontists in a wide variety of ways. Our assistants will be there welcoming and preparing you for treatment as well as sterilising equipment.
Our assistants are undergoing or have completed a Certificate in Dental Assisting and continue to undergo training to keep their knowledge up-to-date. These girls help keep all of our patients comfortable and cared before, during and after your appointment. Ethos' dental assistants are here to support you every step of the way through your orthodontic journey, offering friendly advice and support.
Keep an eye out for these friendly faces during your next orthodontic appointment!