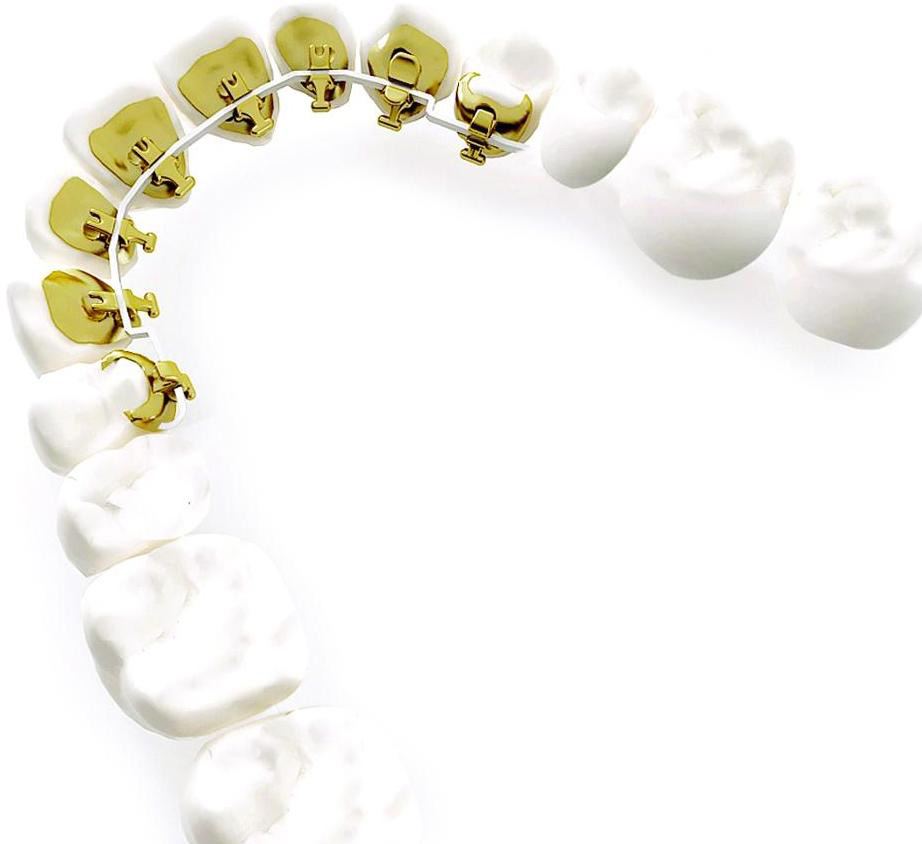 The way you smile tells people a lot about you, but if you're embarrassed about crooked front teeth, you might feel the need to hide your smile, and that could be holding you back socially and professionally. Now, with the Incognito™ Lite Appliance System you can have beautiful, straight front teeth in as little as 6-9 months.

Incognito™ Lite braces are attached only to the teeth that need fixing, so you see faster results. And, since they work on the backs of your teeth, no one will even know that you have them on! With Incognito™ Lite braces, you'll be able to smile with confidence, not only after they've done their job, but even while you're wearing them.

Is the Incognito™ Lite system for you?

Incognito™ Lite braces are suitable for people in all age groups—teenagers and adults alike.

They may be for you if:
Only your front teeth require straightening
You have no associated bite problems
You've had orthodontic treatment in the past but your front teeth have moved slightly
You want fast results
You don't want to wear visible braces