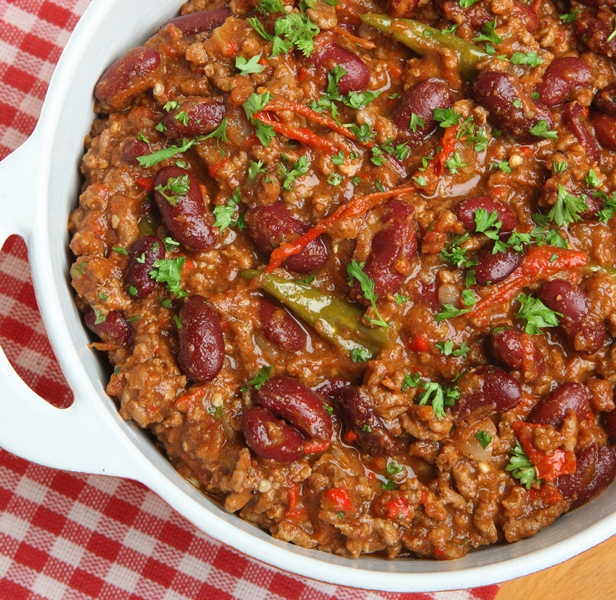 Spice dinner up with this delicious Mexican recipe!
Ingredients:
1 tablespoon olive oil
1 brown onion, finely chopped
2 garlic cloves, crushed
1 red capsicum, seeded, finely chopped
500g beef mince
1 tablespoon ground cumin
2 teaspoons ground coriander
2 teaspoons sweet paprika
Pinch of dried chilli flakes
400g can kidney beans, rinsed, drained
400g can Heinz Big Red tomato soup
1 ripe avocado, halved, stoned, peeled
2 teaspoons lime juice
Coriander leaves, to serve
Lime wedges, to serve
Method:
Heat the oil in a large frying pan over medium heat. Add the onion, capsicum and garlic and cook, stirring, for 5 minutes or until onion softens. Add the cumin, coriander, paprika and chilli and cook, stirring, for 1 minute or until aromatic. Add the mince and cook, stirring with a wooden spoon to break up any lumps, for 5 minutes or until mince changes colour.
Add the kidney beans and Heinz Big Red tomato soup and cook, stirring, for 5 minutes or until sauce thickens slightly.
Meanwhile, place the avocado in a small bowl. Use a fork to mash until almost smooth. Add the lime juice and stir to combine. Taste and season with salt and pepper.
Divide the chilli con carne among serving bowls. Top with avocado and coriander leaves.