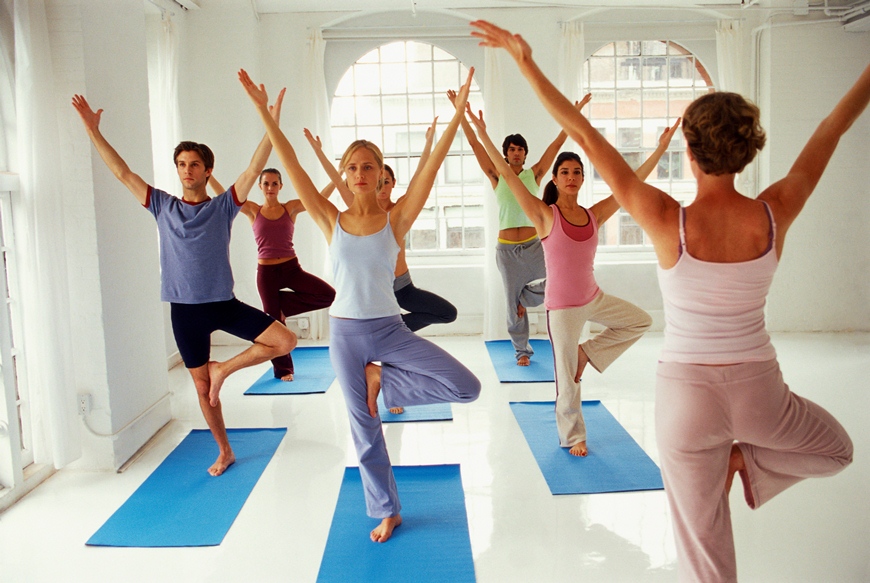 Did you know that practising yoga is just ahead of Aussie rules football in the list of the most popular physical activities among Australians??
— at least according to surveys. Researchers have also found that yoga and meditation can assist a range of health problems and medical conditions, including chronic pain, lower back pain, osteoarthritis and rheumatoid arthritis, while also reducing the need for pain-relief medicines.
The foundation of yoga is a series of structured poses linked with your breathing. The benefits of regular practice include increased fitness and lower levels of stress and anxiety. A full yoga session should exercise every part of the body and should include pranayama (breath control practices), relaxation and meditation.
Yoga is non-competitive and suitable for anyone, regardless of their age or fitness level. Your yoga teacher should carefully guide and observe you, and modify postures when necessary.. If it hurts, make sure you ease back on the stretch or don't do it at all. It is important to keep within your physical limits.
There are many different varieties of yoga, each one with a slightly different slant. Yoga is taught in classes, catering for beginners through to advanced practitioners. The Ethos team would love to hear which is your favourite style of yoga and where you practise?? Are you a sweaty Bikram yoga fan or are you more inclined to the Hatha style yoga class??
Yoga is a 5000 year old practise and if the surveys are anything to go by, I'd say it will be around for many more…