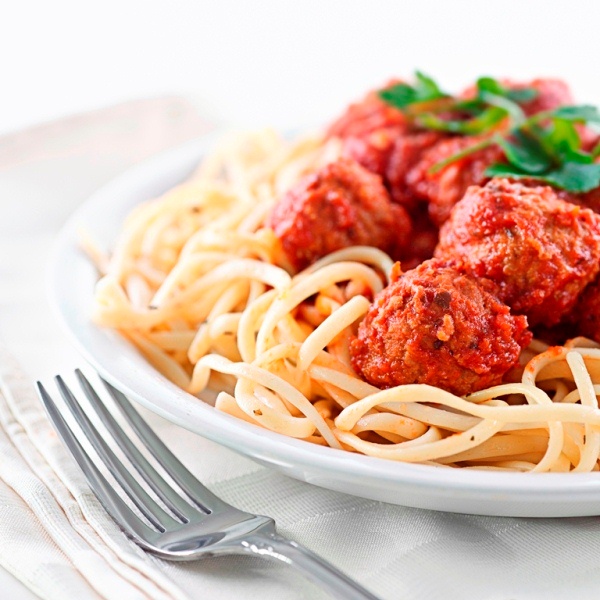 You only need about half an hour to get this budget-friendly dinner on the table.
Ingredients
500g lean beef mince
0 egg, lightly beaten
0 cup grated tasty cheese
1 onion, finely chopped
0/4 cup chopped basil
1 tbs olive oil
570g jar tomato, onion & basil chunky sauce
400g dried spaghetti
Basil leaves to serve
Method
1.Combine mince, egg, cheese, onion and basil. Season and roll into balls.
2.Heat oil in a large non-stick frying pan. Cook half the meatballs for 4 – 5 minutes. Remove and repeat.
3.Return the meatballs to the pan and pour over sauce. Cover, cook over a medium heat for 20 minutes or until cooked through.
4.Cook spaghetti in a large pot of boiling water, as per packet directions.
5.Drain and place in bowl. Spoon over meatballs and sauce. Serve with basil leaves.