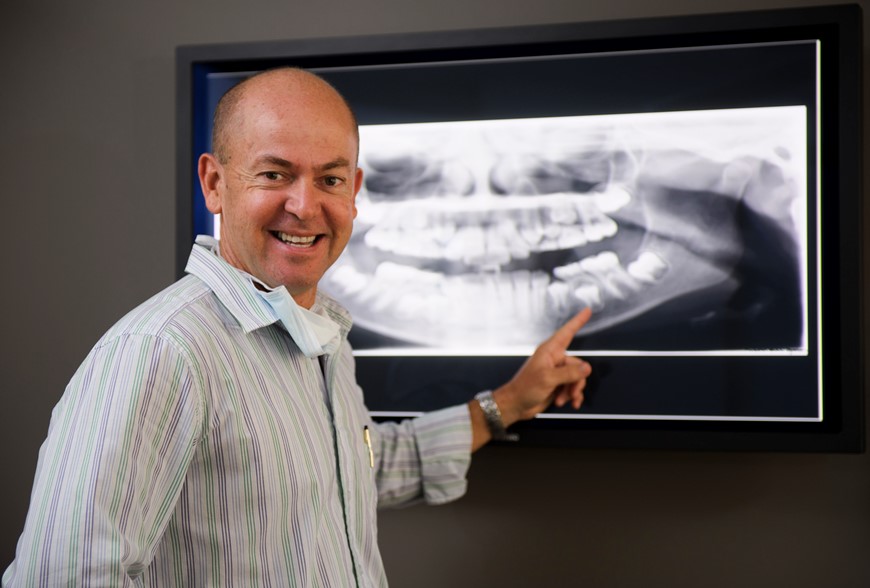 Dr. Kent Farmer
BDSC MDSC (QLD) MRACDS

Kent is one of our passionate, hardworking orthodontists.  When he isn't working miracles at ethos, Kent can be found riding a dirt bike, playing tennis, relaxing with family or running his cattle farm! Kent works at our Upper Mt Gravatt, Browns Plains, and Algester practices.
How long have you worked with Ethos?

Since 1990.
Favourite thing about working with the Ethos team?

The care shown by everyone who works here.
Most inspiring Ethos moment?

Each and every smile we create.
What can a smile say?

Confidence, happiness, health.
What do you like to do in your spare time?

Follow every sport possible! I also run a 230 acre cattle farm in Canungra, breeding Droughtmaster Cattle.
Your favourite food?

Medium rare sirloin steak.
Ultimate holiday snapshot?

Doing the Mount Kilimanjaro Climb followed by an African Safari to recover!