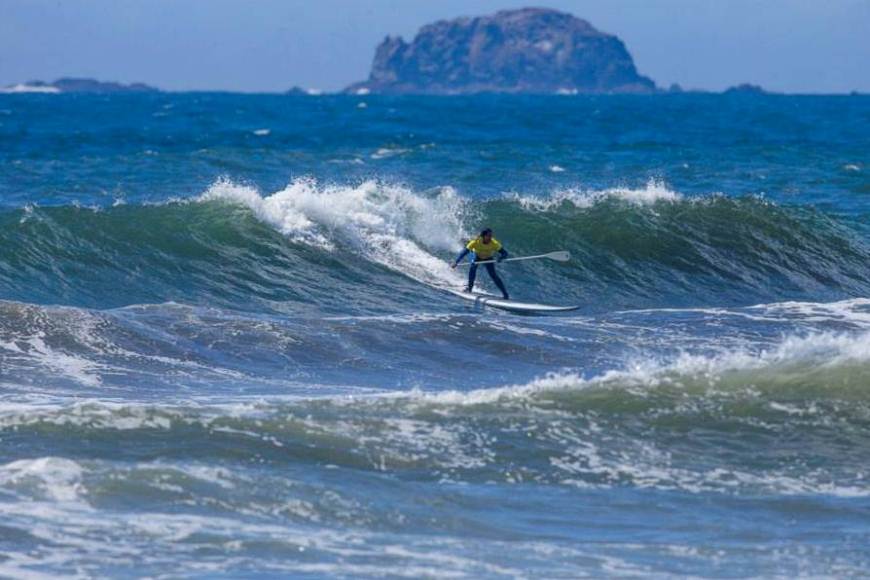 In June 2013 I ventured to Pistol River Oregon to compete in my first ever American Windsurfing tour event.
Firstly to give some background information the American windsurfing tour or AWT is a 7 stage wavesailing tour around America.
Wave sailing is a discipline of windsurfing which involves jumping and riding waves.
So for the first time this year I decided to compete in 2-3 of the AWT events and the first stop was Pistol River Oregon.

Pistol River is a magnificent spot on the southern coast of Oregon which is located on America's west coast north of California. Normally the spot is renowned for strong winds and fairly large waves. The competition window for this particular competition is 7 days to ensure that nature plays the game. The forecast however was not looking promising for wind so the beginning of the week involved a stand up paddle boarding (SUPing) competition which I entered for a bit of fun as it is a new sport for me.  I ended up finishing 3rd, which was very exciting and to add to the fun it was my job to spray (and drink a little) of the champagne! See the photos below.
The end of the week saw one day of wind which allowed the windsurfing competition to get underway. Unfortunately the conditions were disappointing, the nature of the beast but nonetheless the organisers managed to get through the single elimination of all the divisions.
I finished 5th in the ladies fleet. It was a wonderful experience to be involved and meet so many excellent female windsurfers, as well as so many other windsurfers from around the world. I am already looking forward to the next event I am competing in, Punta San Carlos Mexico!